History and key figures
50 years of history
Created in 1964, the Richel Group is a third-generation family company. For more than 50 years, we have been the French specialist and Europe's leading manufacturer of plastic greenhouses.
Over the years, we have developed three major activities to complete our expertise: in 2000, we created the SHELTERALL brand, specialised in storage. In 2004, we launched the Venlo Glass Greenhouse activity, and in 2007, we specialised in greenhouse equipment.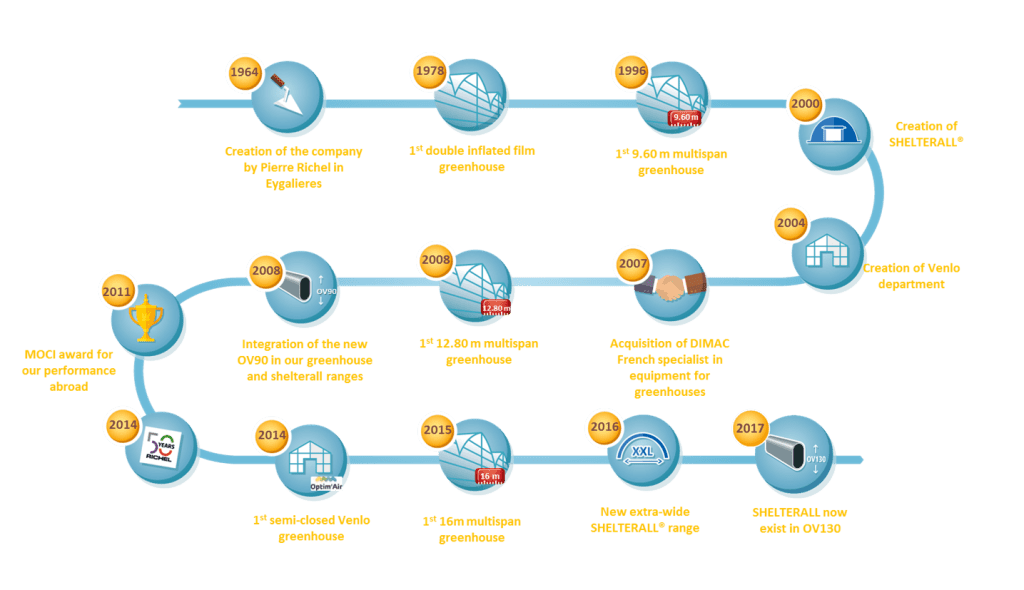 Richel Group – Key figures
In its history, the group has never stopped developing its domestic and international markets. We manage complete equipped greenhouse projects in 80 countries all over the world.