"Back in 2009, I started growing tomatoes in my summer cottage near Baku. Initially, my idea was to make a small farm for myself and my loved ones, but that year was so fruitful that even after distributing tomatoes to relatives and friends, there were still quite a lot of them," Isgandar Gurbanov said.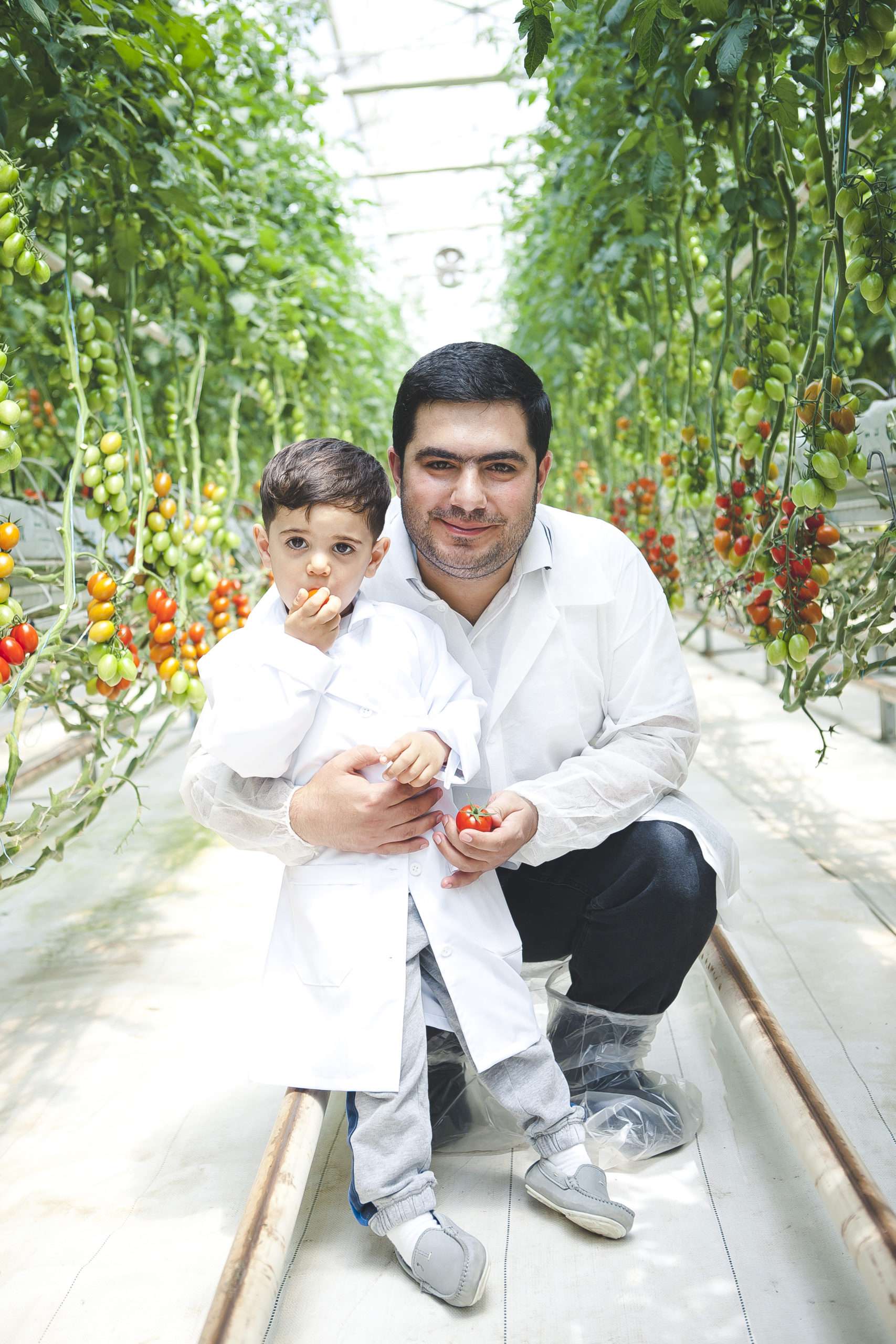 In 2009, Isgandar Gurbanov met Richel Group, and he decided to run into this business on a more professional level. The first experience began with the creation of a farm consisted only of five tunnel plans of greenhouses, covering an area only 6000 sq m.
In 2011, he built the first high-tech plastic greenhouse from Richel Group. This is how the company Grow Group was established. With 20 ha plastic greenhouses, Grow Group Azerbaijan is one of the leading companies within the local market that focused on the sales and construction of the glass and plastic greenhouses equipped by European technologies and meet the most updated standards and on the production and export of the fresh vegetables.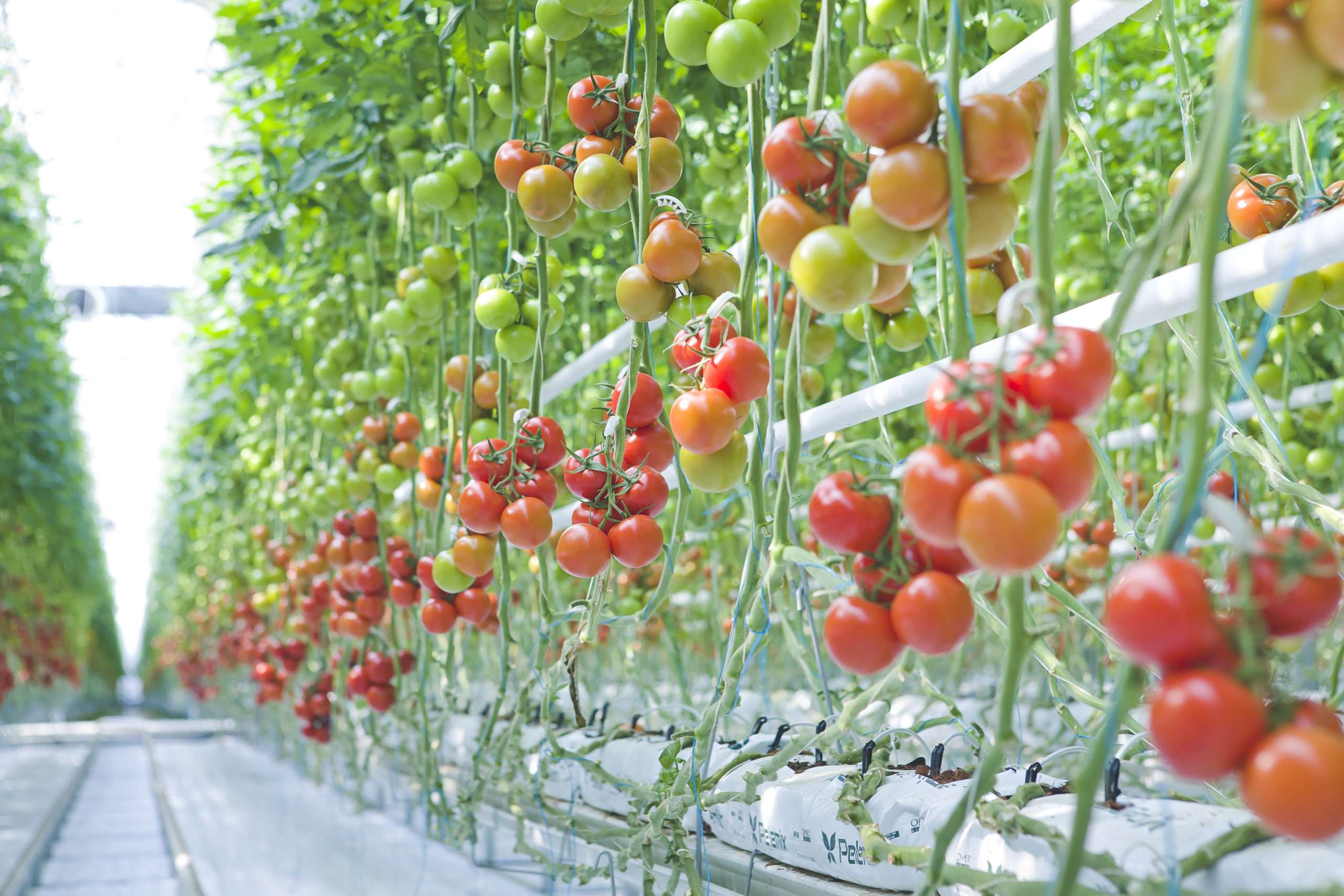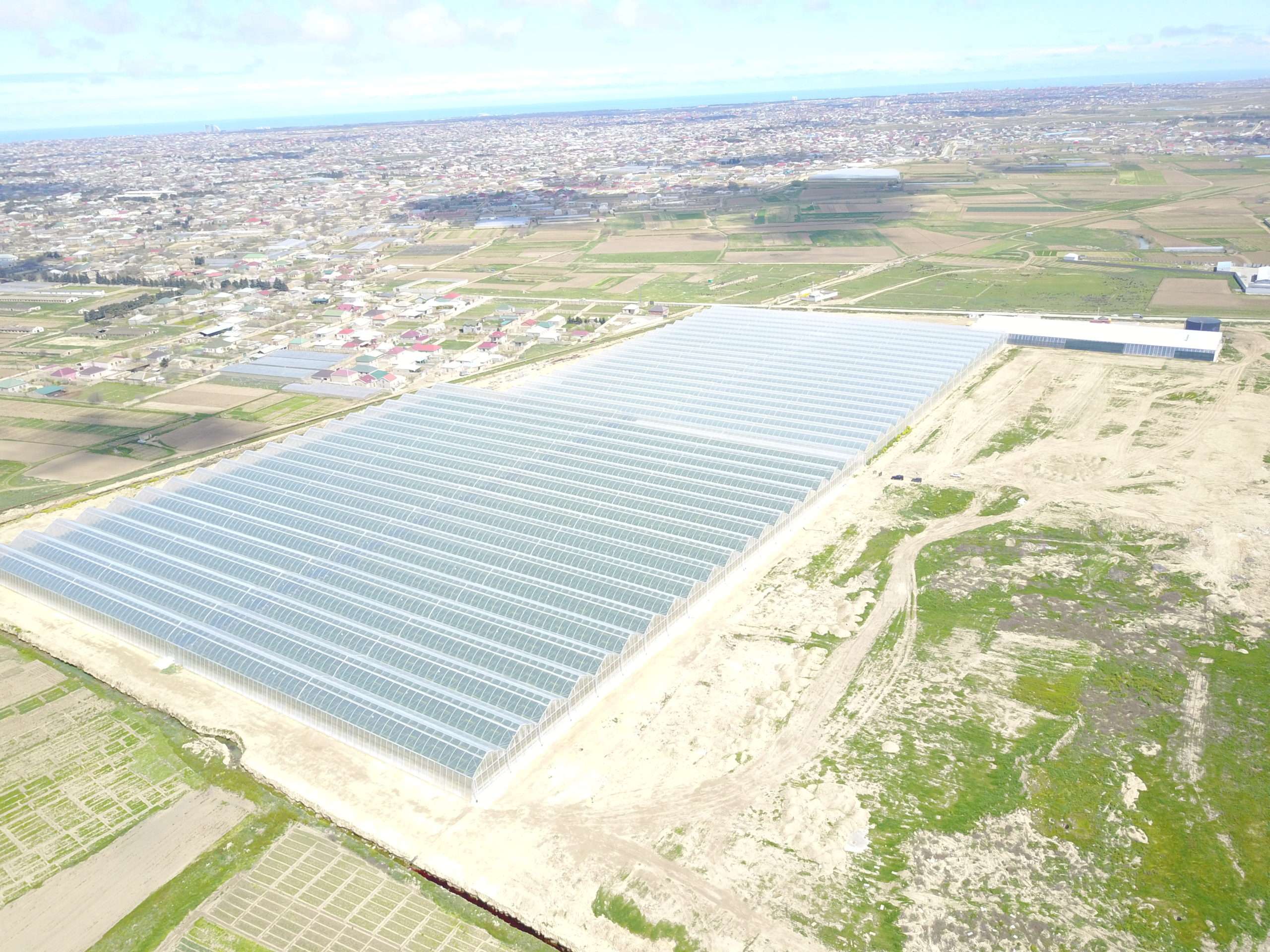 Grow Group Azerbaijan is also founder of Growers' Market project which activity is the sales and distribution of the products using in greenhouses and other agriculture sectors.
In the first years, production started with 15 kilograms per sq.m. "Year by year, thanks to a global vision of the business and surrounded by a professional team of agronomist and supervisor seven days a week, we overcame the long-standing goal of 42 kg for a winter cycle without additional lighting," the team says. "That is to say transplanting around 10/08 and harvesting from 15/10 till 15/07. It was first time possible in 2017 thanks to the large volume Richel 12.80 greenhouse, with almost 10m height."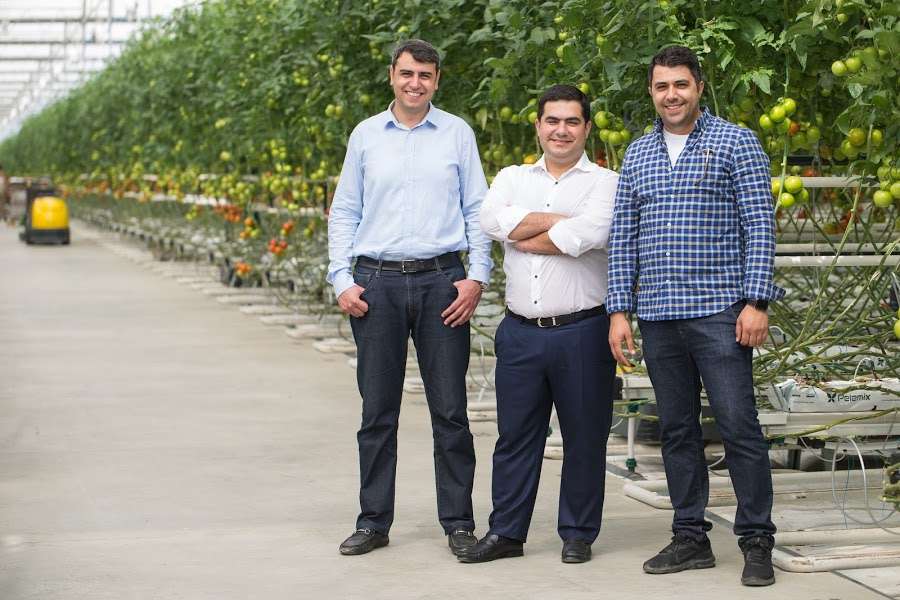 Baku, is located near the Caspian Sea but it has pretty harsh climate with low radiation in winter and high temperature in summer. "As you can see in following comparative study, we get much less light than in Afyon, Turkey, but relatively warmer temperature. Also high humidity and temperature at night at the beginning of the season is quite challenging. On top of that we got all year very strong wind that is limiting our flexibility with ventilation strategy."

At that time, whe Isgandar was asked about his production goal, he replied: "I set a goal for myself and my team which is very difficult to achieve and even hard to believe, I want to pass the barrier of 50 kg/m2."
In July 2020, Nima Djelveh, sales representative of Richel Group in Azerbaijan, received an e-mail. "We did it," is what M. Gurbanov sent to him.
Grow Goup not only succeed to achieve the goal in their own greenhouse but also, for the project where they provided cultivation services.
According to Jamal Majidov, production director at Grow Group, "We not only reached 51.65 kg in our greenhouse this year, but also reached 50.53 kg in GreenWorld project, a greenhouse of 5 ha with whom we partnered up since 3 years for full agronomical support." The main variety of tomato is cluster tomato of middle size cluster tomatoes but they also grow cherry tomatoes, pink tomato and plum tomatoes.
In order to continue growing and to improve production, Grow Group conduct more than 10 tests of different types every year, finding out what colors, tastes, sizes of tomatoes satisfied customers' needs.