You can choose the right climate computer or PLC for your needs. Richel Group works in partnership with all the leading makes of climate computer on the market. Our staff is trained in the use of these climate regulation systems.
Supervision tool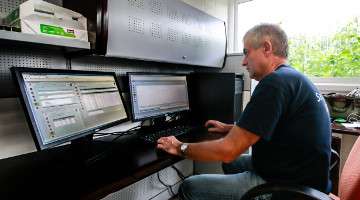 The interface used by the crop manager. It collects all the readings of the parameters measured by the sensors over time and during the production cycles. With this tool, it is possible to deploy a series of automated commands to operate the various parts of the greenhouse harmoniously. As a genuine display and configuration tool, monitoring makes it easier to deploy the crop management strategy.
Weather station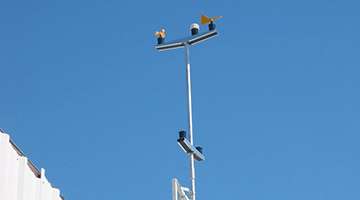 Knowledge of changes in the factors contributing to the climate (rain, wind speed and direction, light radiation, temperatures) is essential in order to regulate the climate required inside the greenhouse. The climate is controlled using fans, screens, circulators and irrigation systems.
Sensor in a greenhouse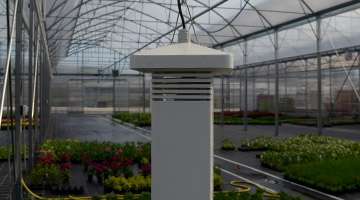 Measure the temperature, humidity, drainage volumes and CO2 levels in the greenhouse to determine the growing conditions of the crops. The data is acquired using specifically developed sensors.
Programmers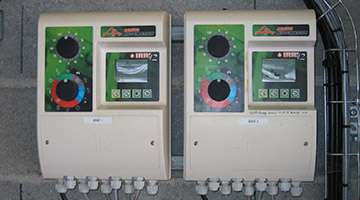 The PLCs actuate the electrical parts of the greenhouse by reading certain data sent by the sensors. Irrigation can be controlled using coordinated commands between the pump and the solenoids according to the time settings. Similarly, on the basis of a temperature measured in comparison with the required temperature at a given time of day, a PLC can actuate the vents in the greenhouse to reach the temperature setting.
Regulation computer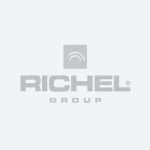 The regulation computer combines and weights the parameters determined by the crop manager to actuate a series of equipment in the greenhouse.